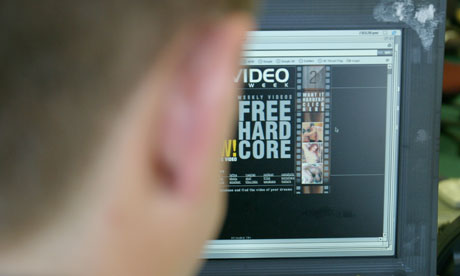 The beginning of the end ...
My mom had just left to head back to MA after a week long visit with us. We had had a great week together. We visited DC, took the baby to the Zoo, had some great family meals together etc. She had even helped me clean the house during her stay; since I had been so busy between working and being a new mom our house was near disaster. Our son was 7 months old and I was inside tending to him. Maybe I had just finished nursing him? I'm not really sure and don't remember the preamble to this story all that well. It
isn't
what is important really. The STBX was outside mowing the lawn and I was standing in front of our sofa holding the baby when his pacifier fell to the floor and rolled under the sofa and into the darkness. I quickly swooped down, baby still in my arms, and blindly reached under the sofa to retrieve it. Instead of pulling out the pacifier, however, I pulled out an old white T-shirt of my husbands. I remember hoisting the baby up on my hip as he started to cry for his pacifier, and proceeding to just stare at what I was holding in disgusted disbelief. It
wasn't
just some random shirt that had gotten misplaced while folding laundry in the living room and then never put away. No. It was crusty and covered in yellow-crusted dried-up spooge stains. I was mortified. Beyond mortified. My cheeks still turn red to this day just thinking about how I felt holding that disgusting rag in one hand, as I held our innocent child in the other.
"What if my mother had found this while she was helping me clean!?!!"
The question ran through my mind over and over at a furious pace as I stormed outside barefoot; screaming baby in one arm, spooge-rag waving like a flag in the other. "What the f*ck is this?" I yelled, as I ran up to him shoving it right into his face. He cut the lawn mower's engine, took one look at me (I must have looked crazy pissed) and then another at his spooge-rag and had the audacity to say "I don't know" very, VERY unconvincingly. And defensively too! I'm telling you. My STBX has some freakin' nerve. Needless to say, I flipped out. I screamed a bunch of obscenities, threatened that I was leaving, with my baby still in my arms and still crying for his pacifier mind you, and then I threw the disgusting shirt down to the ground before storming back in the house.
This incident was the fourth or fifth occurrence of his hidden pornography addiction blown wide open since I had gotten pregnant. Each time, he promised it wouldn't happen anymore. That he didn't do it that often. That it wasn't an obsession. That it wouldn't impact me anymore. That our own intimacy would get better. The lies and broken promises go on and on. I would later find out he looked almost daily. I would later find out that he looked while riding the commuter rail to work via his cell phone. I would later find out that he looked while at work. I would later find out that he paid for it behind my back with credit cards I didn't know about. When I found out that much, I stopped trying to uncover his habits and instead started planning my escape from the hell that I was in. It was over at that point and I didn't want to know any more. The uncovering of that dirty spooge-rag found under our sofa that day was like the white surrender flag going up on my ability to handle the bullshit anymore. And it was stained; just like our marriage was.